Far infrared heating film
A heating method that uses far infrared radiant heat, which emits far infrared rays and negative ions when heated. Ideal heating effects can be obtained immediately
In addition, far infrared rays and negative ions provide a healthy and comfortable heating environment with its
deodorizing and bacteria growth inhibiting effect
and revitalizing the metabolism of the human body.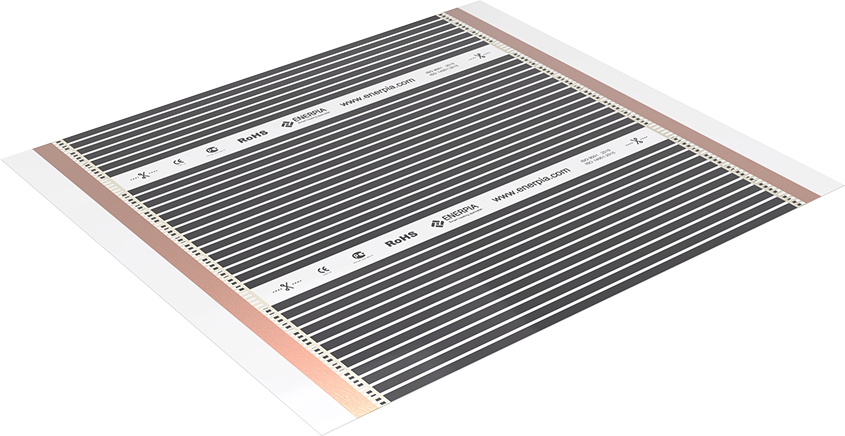 Structural map of the
Heating film
It is the thinnest (0.3-0.5T) electrical heating product that is printed on a PET film using nano-particle conductive carbon paste (smaller than 1 micron) and the gravure rotary press method, and is laminated with a film after making electrodes copper foil and silber busbar.
Calculation of electric capacity per unit area
Heating film
Construction area basis
* The data are for reference only and may differ according to the site condition.

Anyone can easily install!
Heating film for Floor heating
DIY KIT