Shielded Heating XL-pipe
Iconic product in electric floor heating system that came out in the market in 2007, after 3 years of development from 2003 to 2006,
The Heating XL Pipe system applies shielding technology that is safe, energy-efficient and easy to manage.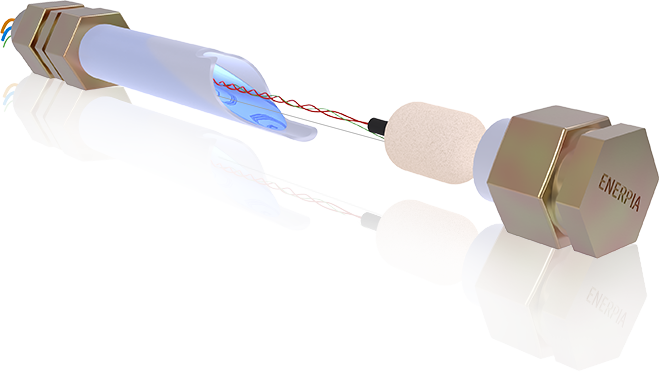 Structural map of the
Shielded Heating XL-pipe
Eco-friendly advanced heating system that maximizes heating efficiency
by using the heat and expansion pressure generated from the heat of a special heat transfer medium when the electric heating wires inside the sealed XL pipe are heated, which does not require a boiler (a means of heating the floor) or a circulation motor (a means of deliberately circulating hot water).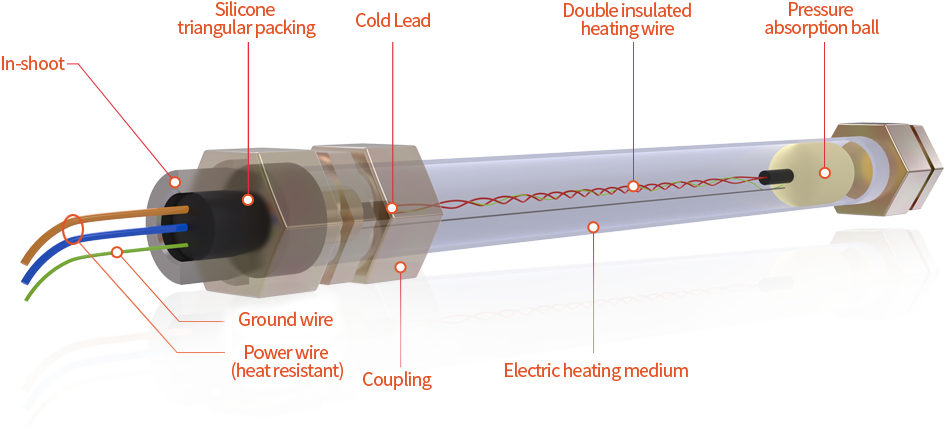 BUSINESS BASED ON TRUST
Innovative technology ensures safe living.

Calculation of electric capacity per unit area of
Shielded Heating XL-pipe
Construction area basis
* The data are for reference only and may differ according to the site condition.
Shielded Heating XL-pipe
Specification table
model number
product specification
average power consumption
heating area(㎡)
average power consumption
EPDW-005
7m×15A
265Wh
1.65㎡ (0.5py)
160Wh/㎡
EPDW-010
14mx15A
530Wh
3.30㎡ (1py)
EPDW-015
21mx15A
790Wh
4.95㎡ (1.5py)
EPDW-020
28mx15A
1,060Wh
6.60㎡ (2.0py)
EPDW-025
35mx15A
1,330Wh
8.25㎡ (2.5py)
EPDW-030
42mx15A
1,590Wh
9.90㎡ (3.0py)
EPDW-035
49mx15A
1,860Wh
11.55㎡ (3.5py)
EPDW-040
56mx15A
2,120Wh
13.20㎡ (4.0py)
EPDW-045
63mx15A
2,390Wh
14.85㎡ (4.5py)
EPDW-050
70mx15A
2,660Wh
16.50㎡ (5.0py)
EPDW-055
77mx15A
2,920Wh
18.15㎡ (5.5py)
EPDW-060
84mx15A
3,190Wh
19.80㎡ (6.0py)
EPDW-065
91mx15A
3,445Wh
21.45㎡ (6.5py)
※ Product specification (length), power consumption, and application area can be customized.